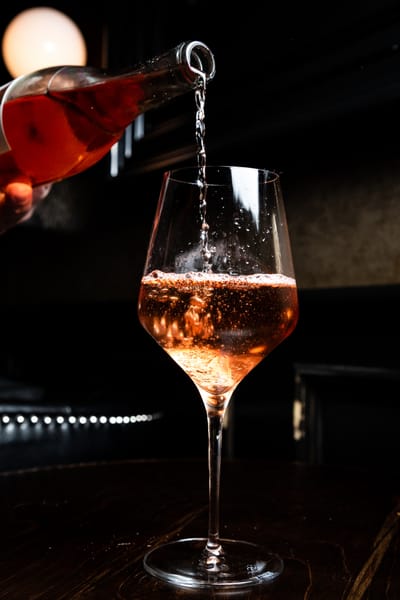 Interested in a different level of fun? Book a private wine tasting today! Any day, Tuesday through Sunday at LUNA Wine & Table! Here's how it works. First, you will need to have at least 6 people in your party. You will be designated an option to sit in either our best seat outside, the gazebo, or in one of our dining rooms that will be yours for the duration! A server/wine guide will be at your service throughout and take you on a Luna Wine journey, providing bits of background about each of the pours, and pouring will be paced according to the rate of the group as a whole and the group will sample the same wine TOGETHER. We're going to let you in on a secret: TOGETHER was the runner up name when we opened. So then....Option 1 is $35 per person and includes a combination of our finest red/white wine, sparking wine, & aged mead/hard cider tasting, totalling 15 pours. Pours may include not yet released wines and meads! Option two is a nine pour for $25.00. Sales tax and 15% gratuity not included. 10% discount for parties over 10 people.

OPTIONAL: FOOD BITES. Add $25 per person for two buffet-style trays of finger foods such as, our cheeses, gourmet pizza, dips, chips, all house-made. Menu is either all vegan or all vegetarian by request.

Come out and have a wonderful accasion.
Must be paid in full at least three days before arrival. You will be sent an online invoice payable by credit card or though Paypal.

Thanks so much for considering Luna Wine & Table as your destination. Expect a great time. We highly recommend doing a walk at Salt Springs Park beforehand or a stop at one or both of the fine art galleries in the town of Montrose just a short drive from us: Pink Arrow Arts and Slanted Art.